Explore the world of Mythrill
 Serialized stories on Mythrill are published in periodically released episodes, similar to the format of an episodic TV show
Magic and dragons and castles and knights! Orcs, goblins, big-big spiders… 'tis the realm of plausible impossibilities!

Ships shooting through space, laser blasters, shady dealings with extra-terrestrials – it's the genre of improbable possibilities!

Tales as old as time, someone says you gotta get something but first - you gotta get there!

It's a cool little resource really. You can use it for ships, you can use it for trains, beer-taps, clocks, hats, canes … anything! 

Steampunk's more futuristic and often drearier cousin where wires, computers and advanced technologies rule.

Some way or another it all went down and stayed there. But it wasn't quite game over yet…

Sure, a little on the side doesn't hurt, but the only candles lit here are the ones used for summoning rituals, and rose petal showers are exclusively reserved for victories against Dark Lords.
do hand grenades work on dragons?


Magic - Action - Humor - Dragons - War

Buck Masterson is training his latest batch of recruits when a bizarre storm transports them and part of their base into the Unformed, a reality of mist, magic, and monsters. Help arrives in the form of Autumn, a young Champion who promises to help them find their way home.

Steampunk - Male Lead - Gods - Fantasy - Magic

Silas Valentine, a repairman in the steampunk land of Virtuoso, accepts the job of a lifetime only to be tossed into the war between the dying world of magic and the thriving world of man's machines. 

LitRPG - Legend - Epic Fantasy - Adventure - Gods

When a mysterious video game shows up in John's mail, he is disappointed to find that it's a high fantasy role playing game. With nothing else to do, he plays it anyway, getting transported into the game. Having become a mage, John uses his new found powers to fight monsters, and finds out there's more to the game of Ilia than meets the eye.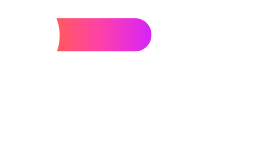 Science Fiction, Fantasy, Writing Tips, Authors
Read Mythrill Fiction blog to learn more about Science Fiction, Fantasy and subgenres, company news, writing tips and of course Mythrill Exclusive Authors.